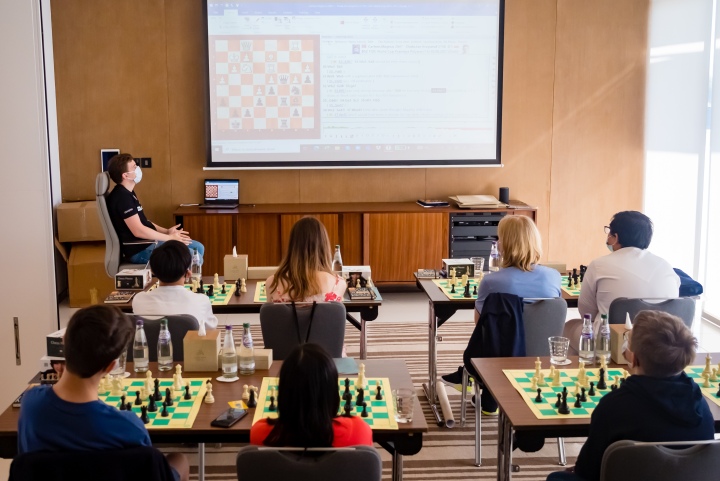 The FIDE Chessable Camp held between November 28 and December 3 in Dubai as a part of the FIDE Chessable Academy program has come to an end. Twelve youngsters from India, Malaysia, UAE, Belgium, Azerbaijan, Germany, Sweden, and Argentina visited Dubai for a unique opportunity to be trained by ex-World Champion Viswanathan Anand and 2021 FIDE World Cup winner Jan-Krzysztof Duda. The students also enjoyed a behind-the-scenes visit to the FIDE World Championship Match between the World Champion Magnus Carlsen and the Challenger Ian Nepomniachtchi.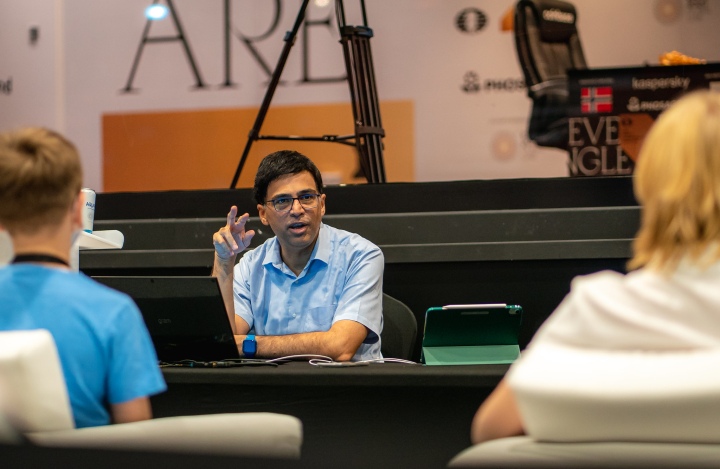 On December 3, the students of the camp had a day of intense training at the World Championship match venue. TRG Chairman and Russia National Junior Coach Mikhail Kobalia started the morning session with a review of the match and analysis of the games played. Then Viswanathan Anand and his Q&A session followed.
On the last day of the camp, students met 2021 FIDE World Cup winner Jan-Krzysztof Duda who explained some key games from his career and played blitz with each and everyone.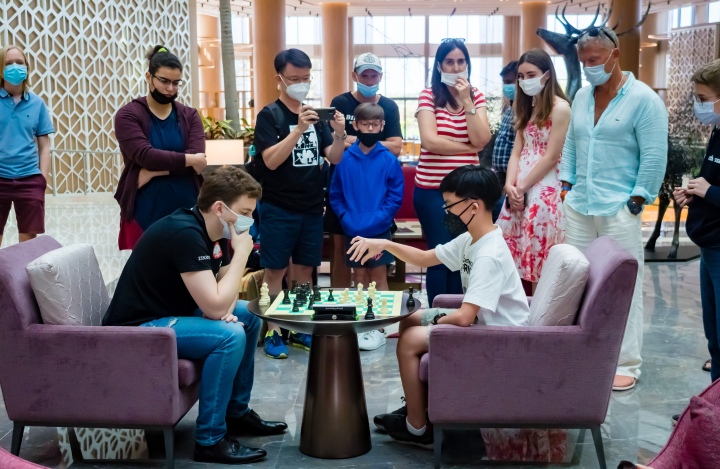 At the end of the camp, children received their certificates of participation signed by the lecturers of the project.
"Most probably you will forget some nuances you've learnt here, but I do hope that what will remain is a lot of positive emotions, strong impressions and this very special feeling of being close to chess elite and understanding how the road behind the scenes of the world championship match is organized. I hope this will leave you with a strong level of motivation; it will boost your energy and serve as a battery for the following years to work hard," said FIDE Managing Director Dana Reizniece-Ozola.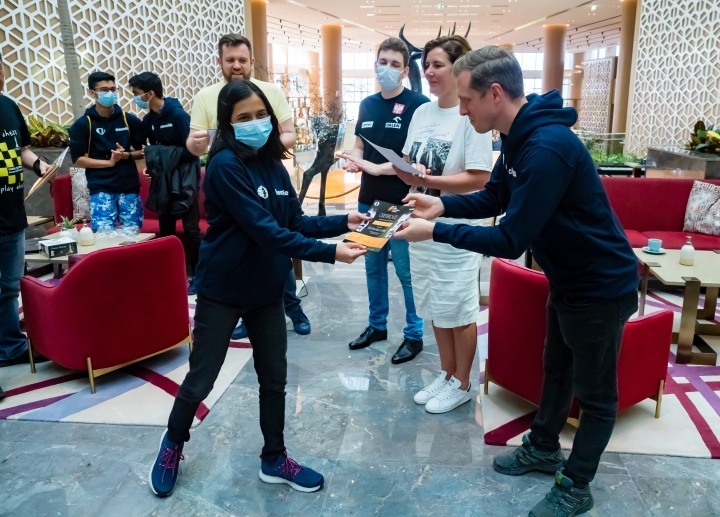 "I enjoyed seeing all of you interact with the coaches. When we partnered with FIDE, we felt really excited by the possibility of working together and creating new opportunities for talented kids like you. Thank you so much for being a part of our first-ever FIDE Chessable academy camp here in Dubai, and I hope to see you back in the Chessable classroom in the future!" added the Chief Executive Officer of Chessable Geert van der Velde.
The Dubai camp is over, but studies of the FIDE Chessable Academy, a three-year junior educational program, will continue. The most talented and promising young players aged from 8 to 16, representing 100 national federations, will be having two hours of training every weekend in English, Spanish, and Russian. Among the FIDE Chessable Academy students are young talents in the top five rankings in their age group and winners at the World Youth and Cadets Championships.