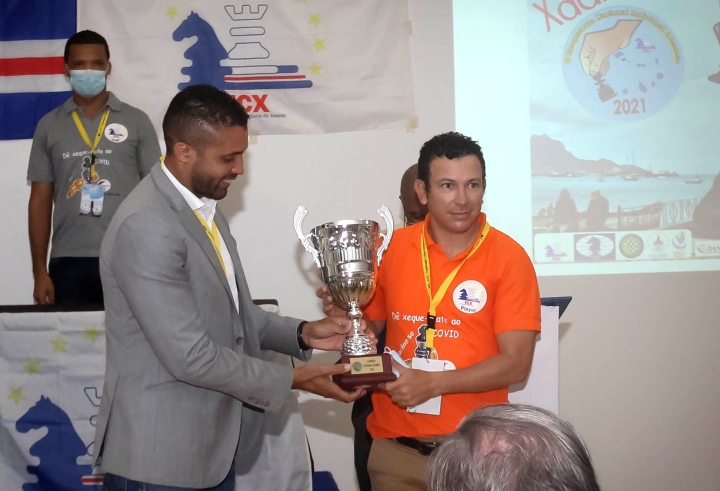 The city of Mindelo, on the island of S. Vicente, hosted the final of the Absolute Individual National Championship of Cape Verde, which took place from November 15-21, in the Conference Room of the Barlavento Chamber of Commerce.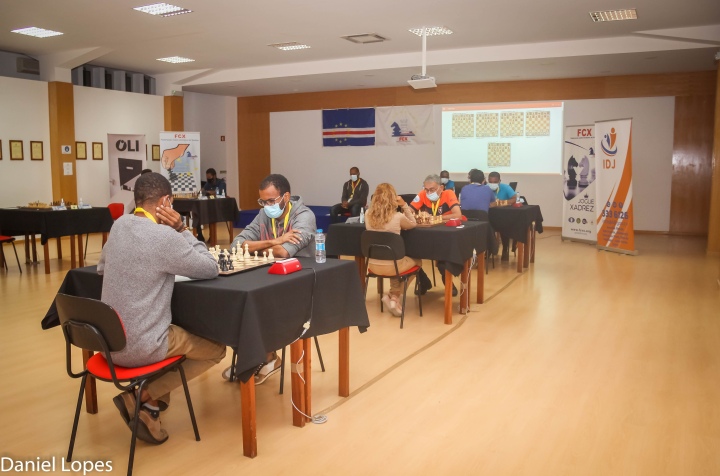 The ten best local players competed for the title of 2021 National Champion of Cape Verde in a round-robin tournament, with all the games broadcast on various chess platforms. For the first time in the history of Cape Verde national championships, all the participants had a FIDE rating.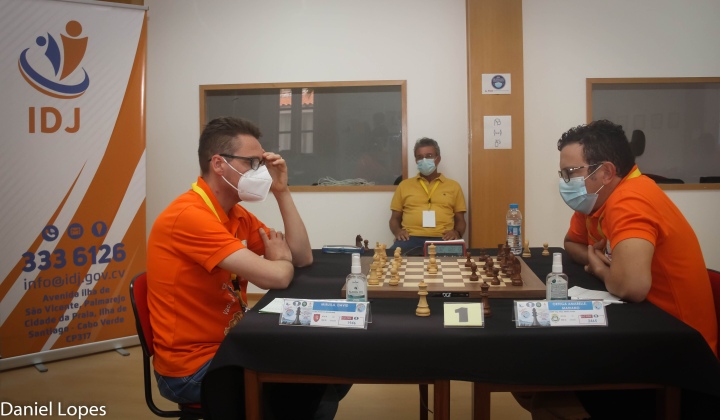 As tournament fate would have it, two leaders, Mariano Ortega and David Mirulla came to the final round with a perfect score of 8/8 and locked horns in the direct encounter to determine the champion. The rating-favorite Ortega outplayed his opponent with black pieces and clinched the title, second in his career. The results by the champion and the runner-up clearly demonstrate that they were head and shoulders above the field.
Célia Rodriguez Guevara (pictured below), the only female player in the competition, tied for third place with Gil Teixeira, but took bronze thanks to better tiebreaks.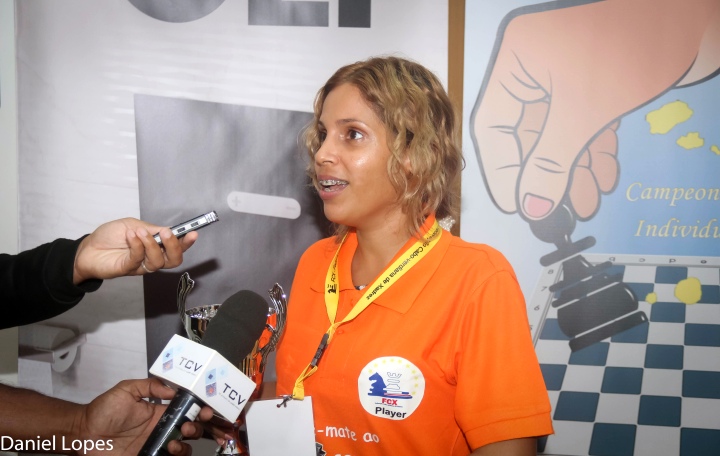 The closing ceremony attended by, among others, the Minister of Sport, the President of the Cape Verdean Olympic Committee and the President of the Sport and Youth Institute started with a small performance by Chico Serra, a famous national musician followed by speeches and prize awarding.
After the closing ceremony, there was a small cocktail reception where everyone could socialize and comment on the key moments and games of the tournament that will undoubtedly remain in the memory of all participants.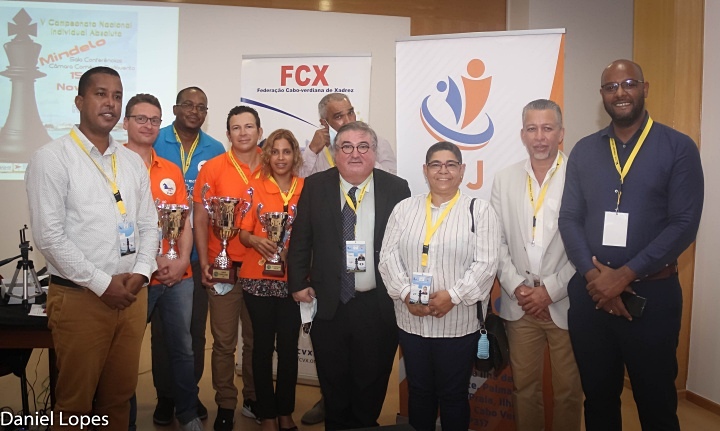 Final standings:
| | | | |
| --- | --- | --- | --- |
| 1 | Ortega Amarelle, Mariano | 2465 | 9 |
| 2 | Mirulla, David | 1946 | 8 |
| 3 | Rodriguez Guevara, Celia M. | 1849 | 6 |
| 4 | Teixeira, Gil | 1674 | 6 |
| 5 | Monteiro, Antonio | 1743 | 4 |
| 6 | Fortes, Aires | 1474 | 4 |
| 7 | Moes Joaquim, Carlos | 1403 | 3½ |
| 8 | Pereira, Eder Marcio | 1787 | 2½ |
| 9 | Miranda, Iura | 1517 | 2 |
| 10 | Santos, Bruno | 1484 | 0 |

Photo: Daniel Lopes
Official website: fcvx.org/cnia-2021/