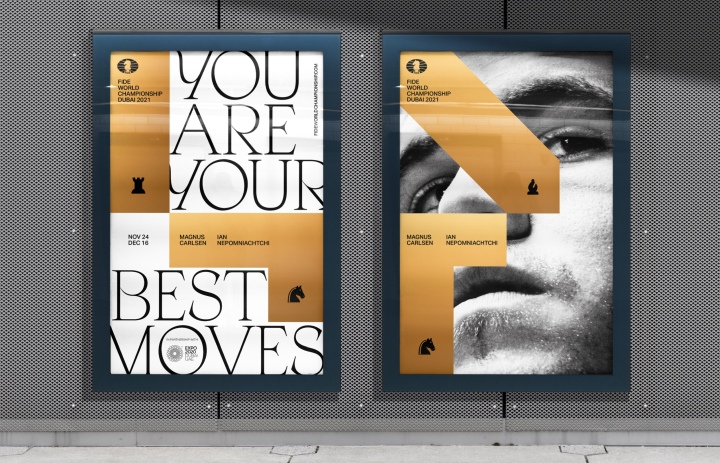 We are proud to share with you the branding developed for the FIDE World Championship Match 2021, in partnership with Expo 2020 Dubai.
After evaluating the proposals of some of the top branding agencies in the world of sports, FIDE decided to hire the services of Morillas, a Spanish international agency founded in 1962 that has worked with Leo Messi, Davis Cup, FC Barcelona, and Nike Spain.
"Developing a strong brand for an event like the FIDE World Championship match can help build credibility, engagement, recognition, and support. This will benefit not only the event, but FIDE in general, and chess as a whole", said FIDE Chief Marketing and Communications Officer David Llada, who oversaw the creative process.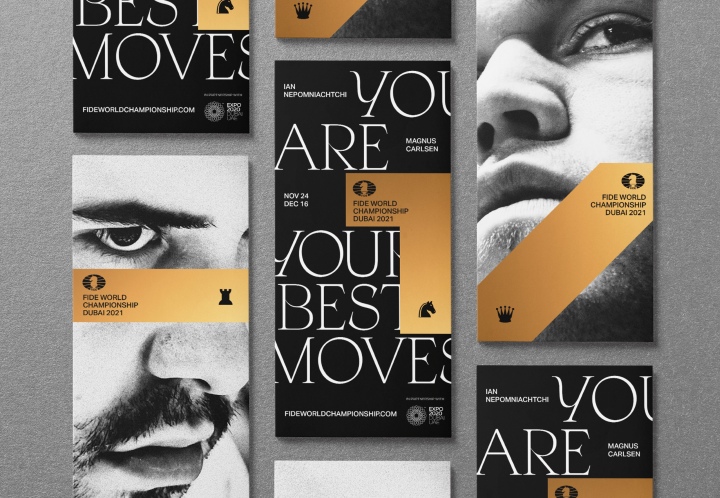 "Having the opportunity to contribute to a project capable of uniting and inspiring the world like this is simply amazing. Looking forward to meeting the FIDE team in Dubai next week!" said Marc Morillas, CEO of the company, who was personally involved in the creative process.
Event branding and design create the look and feel of an event. This comprises printed materials, signage and structural elements, video, digital assets, and sonic branding. In the case of a world championship match, even the smallest elements, like the scoresheets, are branded.
Of course, merchandising is a crucial part of the branding, and very soon, you will be able to buy memorabilia from Dubai 2021 at the official website fideworldchampionship.com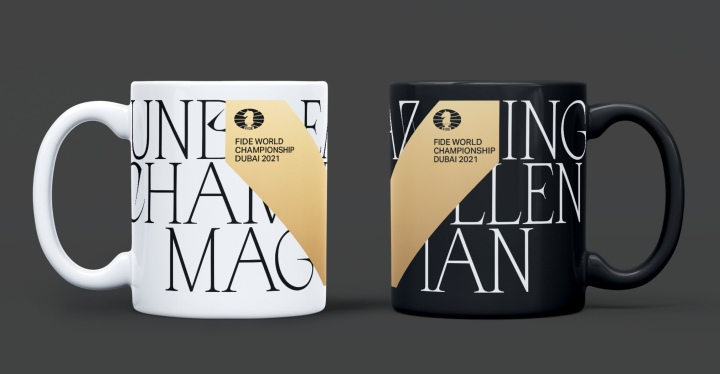 The FIDE World Championship match between the reigning champion Magnus Carlsen and the challenger Ian Nepomniachtchi from November 24 to December 16, 2021, will be held in Dubai, UAE, alongside the Expo 2020 Dubai.