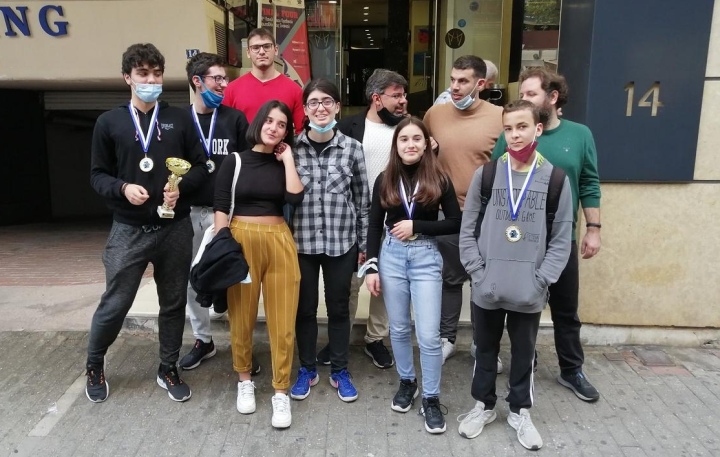 The 2021 Greek Team Championships concluded last weekend, 6-7 November, in the Metropol Hotel in Larissa. The team of EOAO "Fysiolatris' Nikaia winning won the Final 4 stage and their third consecutive title. The champions beat Evoiki ES in the final 6-4, after defeating the major rivals SO Kavalas by the same score in the semi-final. SO Kavalas won third place after besting team SA Sykeon-Neapolis in a rapid playoff.

This year's championship, traditionally held as a 34-team Swiss tournament, was split into two groups (North and South). Evoiki ES won group South, held in Athens in September, ahead of the eventual champions (whom they beat in the first round), while SO Kavalas dominated the North group in Thessaloniki in October. The top two teams of each group advanced to the Final 4.
Twenty-nine clubs (out of 34 eligible) participated in the event, competing over ten boards (4 open, a woman, U20, U16, U12, G20, G16). Both preliminary groups were 7-round Swiss tournaments, while the Final 4 was a knock-out with rapid and blitz playoffs if needed.
Results, standings and games:
North: http://chess-results.com/tnr580755.aspx?lan=1
South: https://chess-results.com/tnr577022.aspx?lan=1
Final 4: http://chess-results.com/tnr587838.aspx?lan=1
Offical website: https:/www.chessfed.gr