The 2021 U.S. Championship & U.S. Women's Championship kicked off on October 6 in St-Louis, featuring 24 of the country's top players battling it out for two national titles. In the U.S. Championship, only GM Ray Robson and GM John Burke managed to win their first-round games, while in the U.S. Women's Championship, GM Irina Krush, WGM Katerina Nemcova, WIM Ashritha Eswaran, and tournament newcomer WGM Gulrukhbegim Tokhirjonova all started off with a victory.

Check out the full replay of live coverage from the day here. The time control for the event is 90 minutes for the first 40 moves followed by 30 minutes for the rest of the game with an additional 30-second increment per move starting from move one.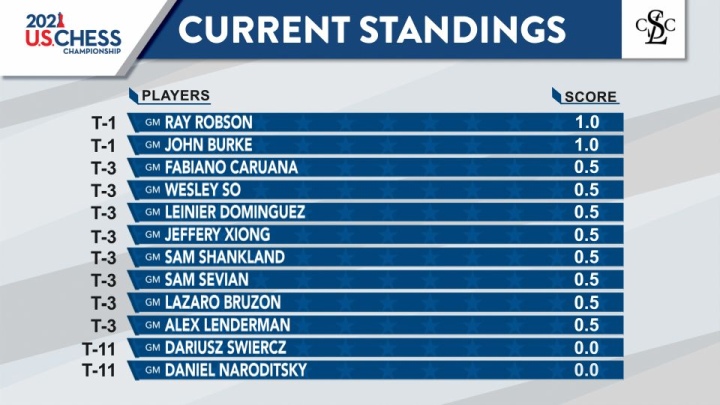 Round 1 of the U.S. Championship saw the top seeds under heavy pressure early on, with World No. 2 GM Fabiano Caruana falling seriously worse out of the opening against Bruzon, So facing difficulties against Xiong, and Dominguez in huge trouble against Lenderman. But somehow, they all managed to survive their positions, and all three games were drawn.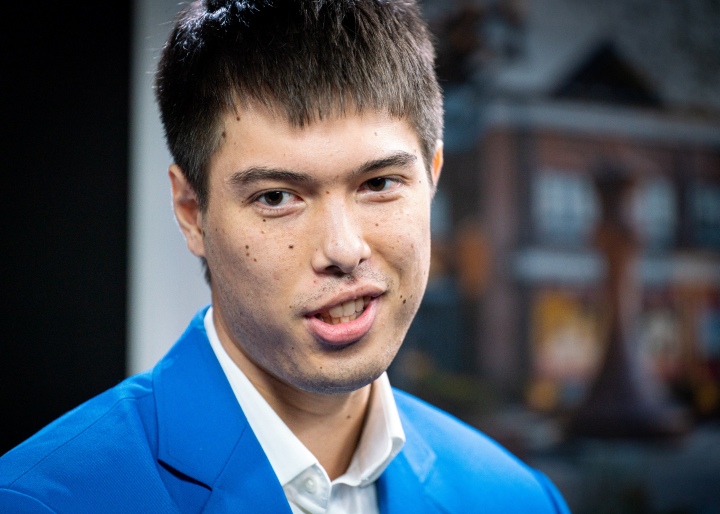 In the meantime, Ray Robson (pictured above) played an excellent game to defeat Naroditsky, making the most of his space advantage in an Alekhine Defense.
The 2020 U.S. Junior Champion GM John Burke (pictured below), making his U.S. Championship debut, also won his game, a wild back-and-forth struggle against GM Darius Swiercz. In the critical moment, Swiercz missed his chance to land a decisive combination and instead fell into a slightly worse endgame, which Burke promptly converted.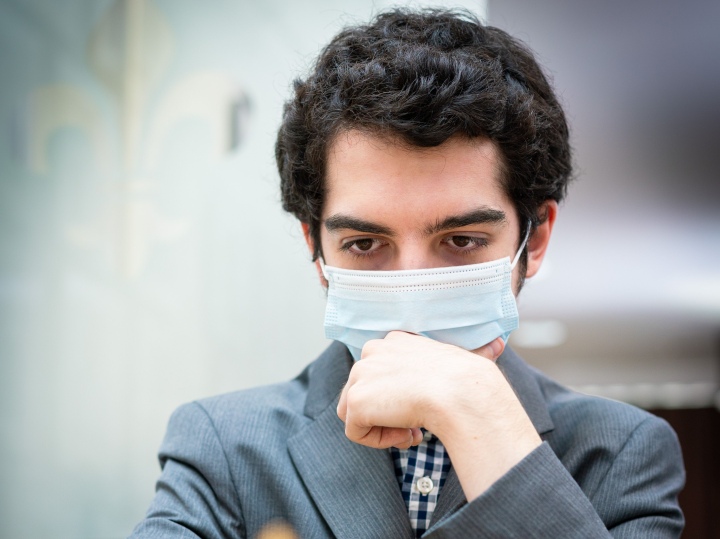 In the U.S. Women's Championship there were four decisive results today, with multiple games decided in mutual time-trouble.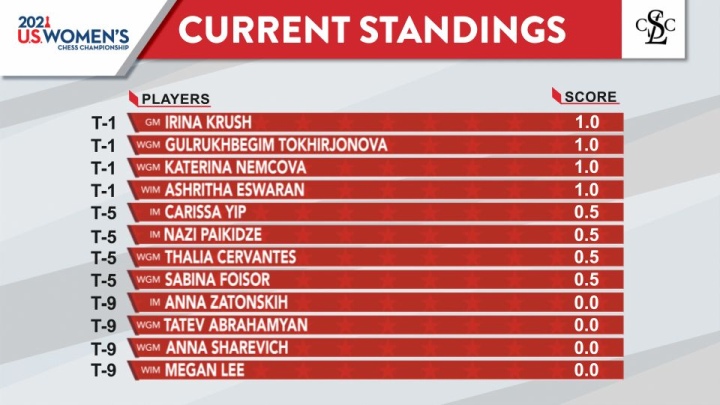 Top seed and eight-time U.S. Champion GM Irina Krush won fairly smoothly against WIM Megan Lee, outplaying her opponent in a sharp 7.Qf3 Taimanov Sicilian.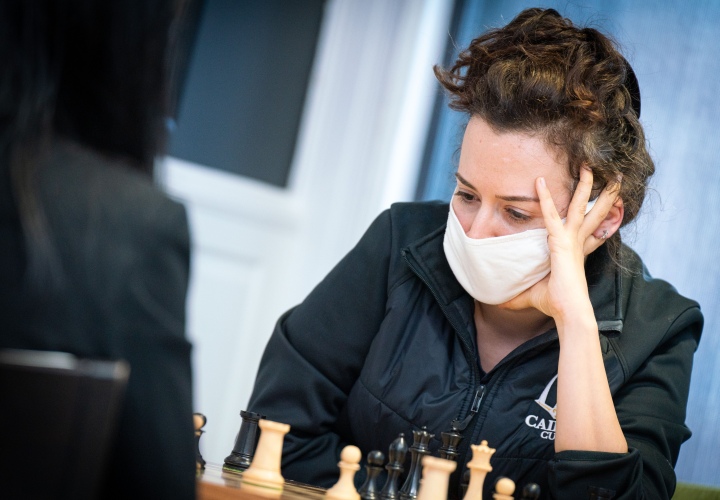 Nemcova also won, taking down the #3 seed Zatonskih, while Eswaran used her advantage in an opposite coloured bishops middlegame to defeat Sharevich.
In what was the craziest game of the day, WGM Tatev Abrahamyan maintained a near-decisive advantage for most of the round against WGM Gulrukhbegim Tokhirjonova (also known as 'Begim'), only to slip up at the very last moment, allowing her opponent serious counterplay which turned the game in Black's favour.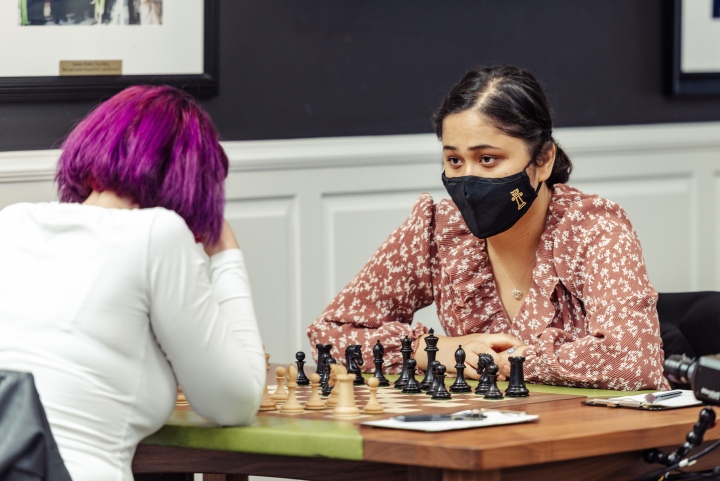 Round 2 of the 2021 U.S. & U.S. Women's Chess Championships will take place October 7, starting at 12:50 PM CT. Catch all the action live with grandmaster commentators Yasser Seirawan, Maurice Ashley and Cristian Chirila on uschesschamps.com and on the Saint Louis Chess Club's YouTube and Twitch.tv channels.
Text: IM Kostya Kavutskiy
Photo: Courtesy of Saint Louis Chess Club, Lennart Ootes
---
Livestream:
USChessChamps.Com
Web: uschesschamps.com | Twitter: @STLChessClub
Instagram: @STLChessClub | Facebook: @STLChessClub
YouTube: @STLChessClub | Twitch.tv: @STLChessClub
#USChessChamps #STLChessClu
Press Contact:
Rebecca Buffington
rbuffington@saintlouischessclub.org
Photo Credits:
Photos and appropriate credits available on Flickr
Saint Louis Chess Club | Building Champions
4657 Maryland Avenue, Saint Louis, MO 63108 | (314) 361.CHESS (2437)