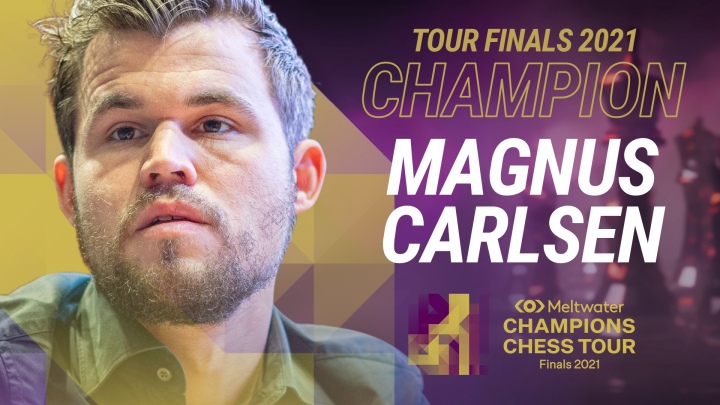 Magnus Carlsen has won the most viewed online chess event in history - the inaugural Meltwater Champions Chess Tour.
A year of intense competition came to an end today as the Norwegian clinched first place overall in the Tour's showpiece Finals event.
Carlsen's win was secured when closest rival Wesley So collapsed in a must-win match to leave the champ with an unassailable lead.
Carlsen takes home $100,000 for winning the Finals with two matches to spare and the title of Tour Champion. He is also now considered the undisputed best online chess player in the world - the prestigious Tour's true prize.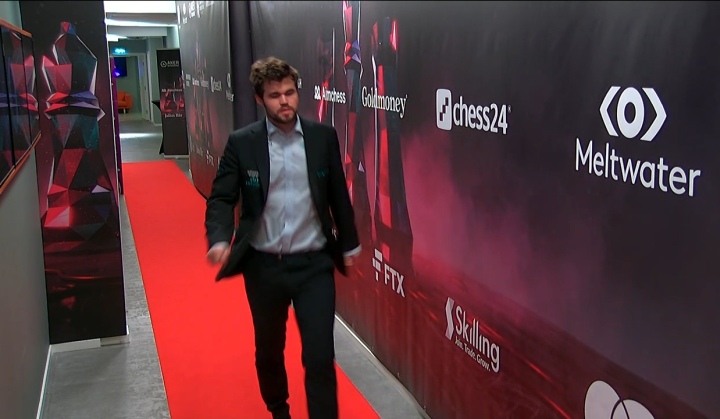 While Carlsen's victory was thoroughly deserved, So put up a fierce challenge from day one last November. Memorably, So beat Carlsen to win the first event, the Skilling Open, on his rival's 30th birthday.
But the man who went on to match Carlsen with an impressive three tournament titles appeared to finally run out of steam yesterday.
Needing a win in today's Round 7 match to stay in the race, So's misery continued as a limp performance saw him quickly go 2-0 down against Levon Aronian.
It meant the Filipino-born American had to win two remaining games just to take the match to tiebreaks.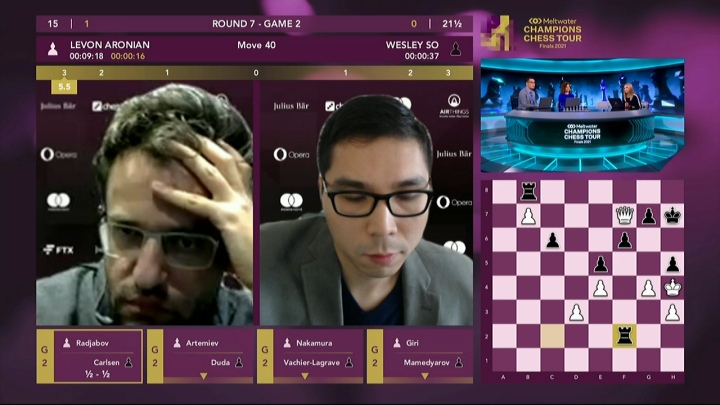 Yet an increasingly desperate So was unable to break down the wily Aronian in the third as the game ended with So crashing to defeat. The key match that decided the Tour was lost 3-0.
Carlsen's match against the Azerbaijani star Teimour Radjabov became irrelevant to the final result, with So challenge already ended. It was Radjabov who struck a fatal blow against So yesterday.
The 2021 Meltwater Champions Chess Tour was the most viewed online chess event in history, with hundreds of memorable games and moments throughout the series of elite tournaments.
For further information, please contact:
Leon Watson, PR for Play Magnus Group
leon@chessable.com
+44 7786 078 770