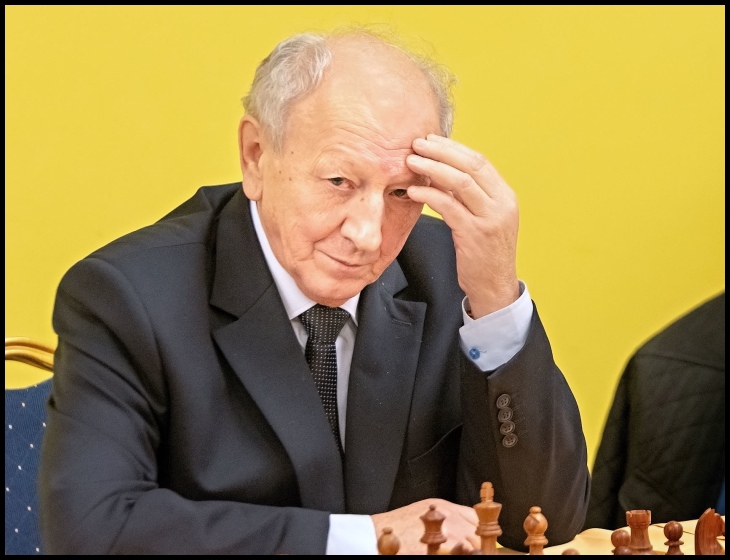 With the most profound sadness, we learned about the passing of GM Evgeny Sveshikov at 71.
Born in Chelyabinsk in 1950, Sveshinkov became a master at the age of 17. Six years later, he won the USSR Junior Master Candidate Championship and qualified for the USSR Championship 1974 (one of the strongest tournaments in chess history). Overall he participated in nine USSR championships.
His impressive tournament record includes the victories at Decin 1974, Sochi 1976 (both jointly), Le Havre 1977 and Cienfuegos 1979. He also tied for third place in Wijk aan Zee in 1981. Sveshnikov won the Latvian Chess Championship in 2003 and 2010. In 2017, he emerged as the winner of the 65+ section of the World Senior Chess Championship.
In team competitions, he played on the gold medal-winning Soviet team in the 1976 World Student Team Chess Championship. Sveshnikov was a reserve for the USSR team participating at the European Team Chess Championship (Moscow, 1977). Although only an international master at the time, he scored an impressive 80%, winning individual and team gold medals.
He represented Latvia at the Olympiads of 2004, 2006, 2008, and 2010 and the European Team Championship in 2011. In 2016 he played on the top board of the gold medal-winning Russian team in the 65+ section of the World Senior Team Championship.
As a coach and a second, he productively worked with Anatoly Karpov, Lev Polugaevsky, Alexei Shirov and Alexandra Kosteniuk and coached the national teams of several countries.
His contribution to the theory of openings is immense. At a very young age, he developed the Sveshnikov Sicilian - one of the most popular systems nowadays. Sveshnikov also pioneered the extensive development of the Advance Variation of the French Defence and the Alapin Variation of the Sicilian Defence.
FIDE extends its sincere condolences to Evgeny's family, friends, and loved ones.