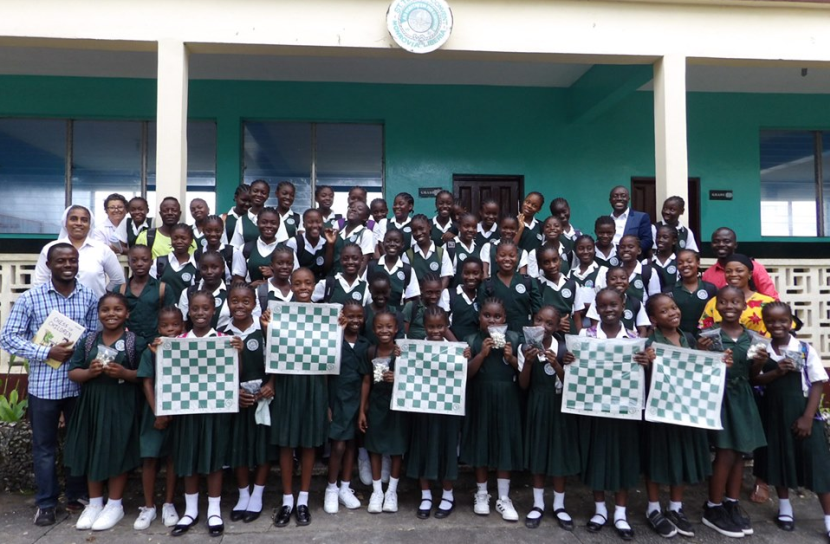 The Liberia Chess Federation, (LCF), was accredited by FIDE only in 2016. Last year this young Federation participated in its debut Chess Olympiad (Batumi) 2018. Its board #2 player (Jacob Jallah) achieved the FIDE Master (FM) title while Liberia was ranked 2nd after Nigeria after round 11 amongst all participating West African countries.
"Chess is actually very new to most Liberians. The country's population is very youthful and we see chess as a pivotal instrument to the development of young Liberians' mind, given the bad memories of the fourteen years of the most brutal civil war in our history. In July 2019, LCF proposed to Liberia's Ministry of Education teaching chess in various high schools in Liberia under the program "Chess in Education for National Growth and Development.

The Chess in School, (CiS), is the first of its kind by our Federation in Liberia and in full compliance with FIDE's President Mr. Arkady Dvorkovich concept of "Taking Chess out of the Woods". The CiS program was launched on 18th September 2019 at the all-girls St. Theresa Convent Catholic School and is expected to expand exponentially with the necessary support and required funding. The CiS pilot program targets ten secondary schools for the academic year 2019/2020 (9months) with special attention to female chess development," the press release by Liberia Chess Federation says.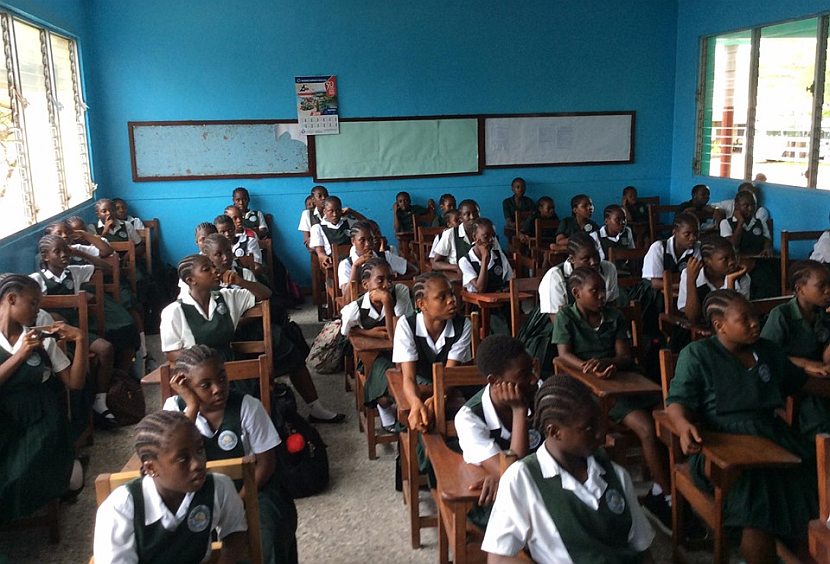 Chess class: all eyes and ears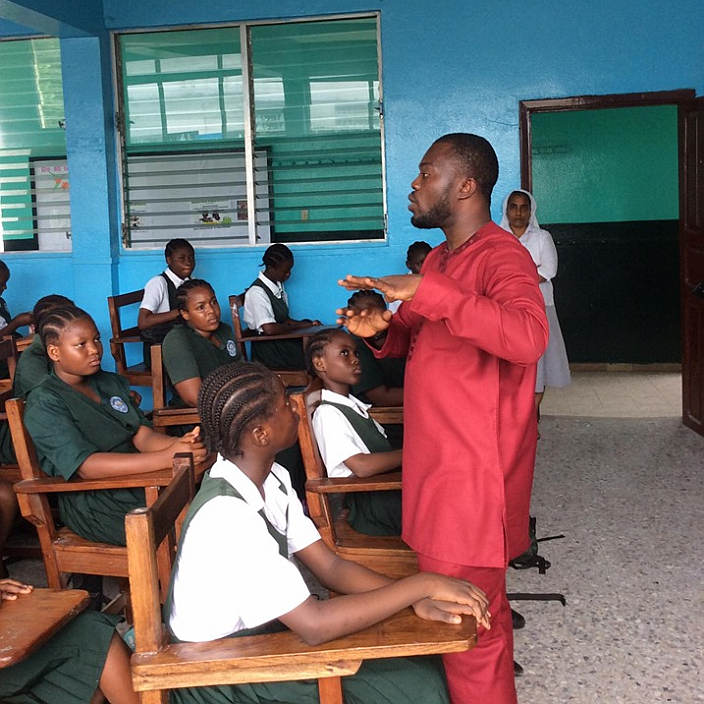 LCF President William T. Thompson, II, presenting on the importance of chess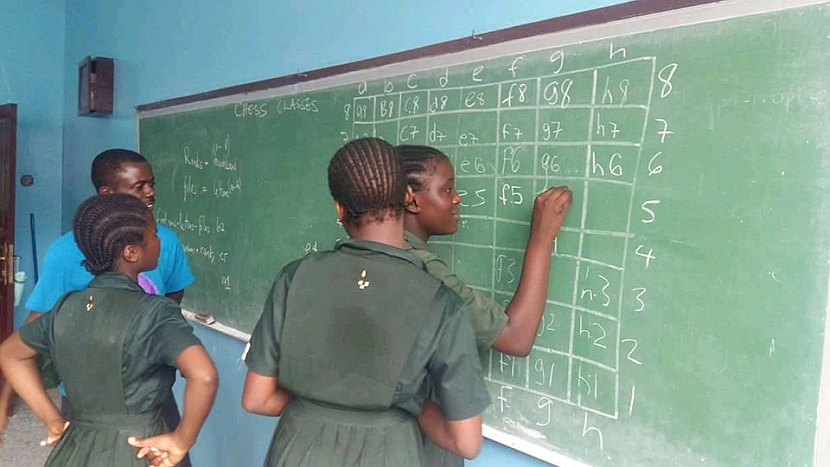 Learning chess notation
At the recently completed 2019 African Amateur Chess Championship in Freetown, Sierra Leone, Liberia's young chess prodigy Joel O. Ebiekuta won the U1700 category with two other Liberians Alfred J. Kollie and K. Zinnah Kengo finishing as 2nd and 3rd respectively while Charles Haji Kiadii topped all players in the U2000 category. These results qualify Joel O. Ebiekuta and Charles Haji Kiadii to represent Africa in their respective categories at the 2020 World Amateur Chess Championship in Greece.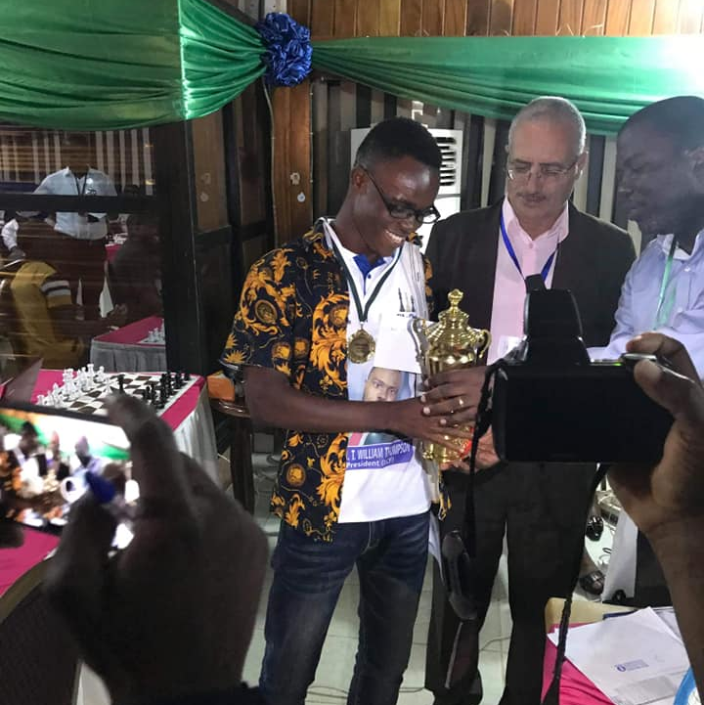 Liberian player Joel O. Ebiekuta receiving the U1700 trophy at the African Amateur Championship