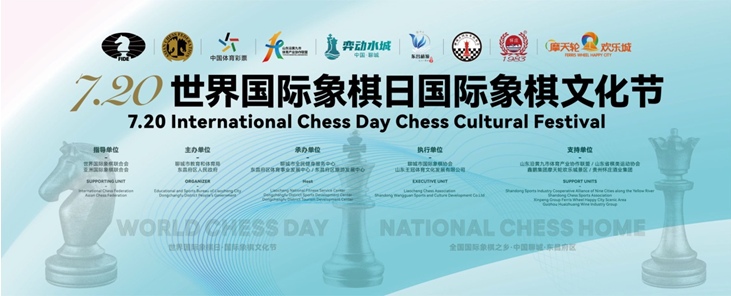 Liaocheng City (China), responded to FIDE's initiative by organizing a grand chess cultural festival to mark International Chess Day, including an online chess puzzle campaign, kids tournaments, Ferris wheels chess games, chess seminar, etc. Today Liaocheng opens the chess cultural festival and officially starts various activities to promote chess and International Chess Day.
Liaocheng organizer invited chess fans in China to play online tactic puzzles on a chess APP from 19-21 July. Thousands of chess fans united to reach 720,000 points by answering chess puzzles with 1 puzzle 1 point. The theme is "pawn will help promotion", meaning every chess fan will contribute if he or she is willing to take part in and cooperate with others.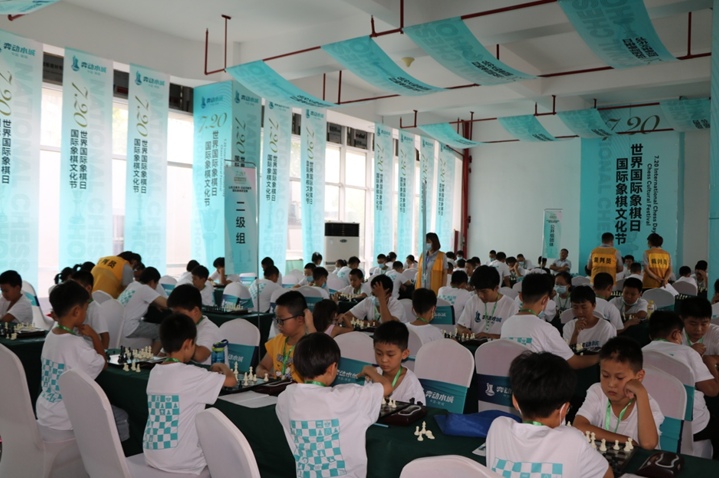 Another interesting activity was "Chess Poster Show". Liaocheng designed many beautiful chess posters dedicated to International Chess Day and freely mail to 100 chess clubs in different cities in the nation. 100 Chess clubs, joining the campaign, posted photos or videos of these posters on their social media channels to promote International Chess Day in their city.
Different chess tournaments also started on this Day, both OTB and online involving both professionals or amateurs. The winners got a chance to play at the highest altitude in Liaocheng city Ferris wheel.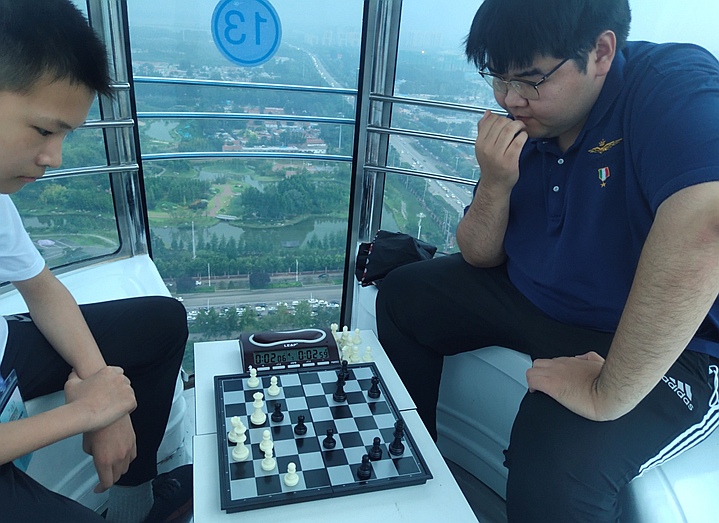 Former Women's World Champion, Xie Jun (pictured below) hosted a chess seminar in Liaocheng talking about chess history, chess education, etc. Through live broadcasting, people were free to attend the seminar. Hundreds of school principals, trainers and parents have attended.