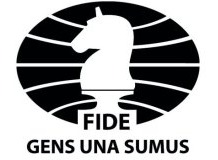 Due to the many travel restrictions still in force all around the world, the FIDE Council has approved postponing several events, initially scheduled for 2021.
With multiple states across the world still under lockdown and uncertainty remaining around border controls, the FIDE Council decided to postpone the following international tournaments until 2022:
| | |
| --- | --- |
| World School Individual Championships 2021 | Panama City, Panama |
| World Youth U14, U16, U18 Championships 2021 | Mamaia, Romania |
| World Cadet U8, U10, U12 Championships 2021 | Batumi, Georgia |
| World Senior Championship 2021 | Assisi, Italy |
| World Senior Team Championship 2021 | Acqui Terme, Italy |
| World Youth U14, U16, U18 Rapid & Blitz Championships 2021 | Greece |
| World Cadet U8, U10, U12 Rapid Blitz Championships 2021 | Greece |

The decision was made following the recommendations of the World Health Organization, national sports authorities in the hosting countries, and concerns expressed by many participants and national federations.
As for the World Amateur Championship 2021, which is scheduled to take place in Rhodes, Greece, from October 17th to October 27th 2021, the dates will remain unchanged. However, the tournament organiser is obliged to require the participants to get fully vaccinated with any COVID-19 vaccines or provide a valid negative COVID-19 test and run regular testing as COVID-safety measures.
FIDE is also considering postponing some remaining 2021 competitions to 2022. We will keep monitoring the situation, and an announcement will be made as early as possible.