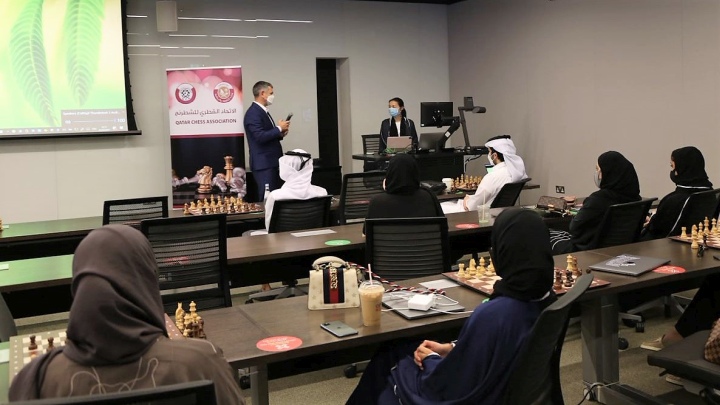 "Truly innovative and groundbreaking initiative" was the way Arkady Dvorkovich, the current President of the International Chess Federation (FIDE), Chairman of the Organizing Committee of 2018 Football World Cup in Russia and former deputy Prime Minister of Russia, described a new course "Chess and Strategic Thinking" offered jointly by the Qatar Chess Association and Northwestern University in Qatar, a university partner of Qatar Foundation.
Dvorkovich pointed out that FIDE is looking closely to this experience in Qatar to replicate it across other universities worldwide. The first course that combines strategic and critical thinking with chess was delivered as part of a full credited program in Liberal Arts. In his speech, which was attended in a hybrid format by all 20 students participating in the course, FIDE President promised to visit Doha in the nearest future to give further support to the development of chess in Qatar.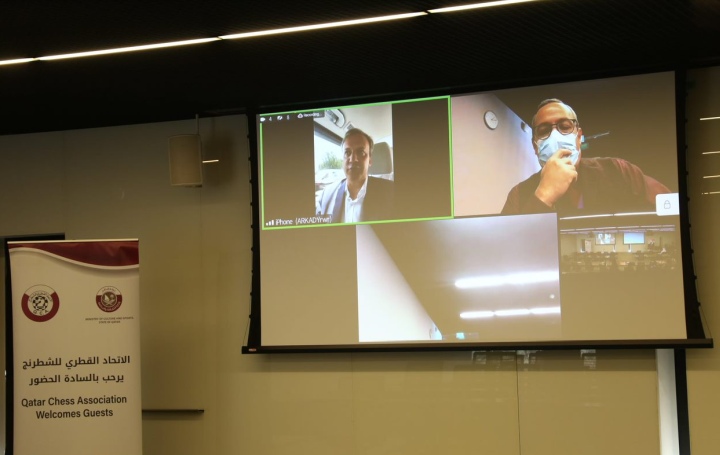 The course "Chess and Strategic Thinking" was developed by Grandmaster and Head Coach of the Qatar National Team, Victor Bologan and Jairo Lugo-Ocando, who is a professor in residence at Northwestern University in Qatar as part of the Liberal Arts program.
The course was open to all students in Education City. In addition, there were guest lecturers such as President of the Qatar Chess Association Mohamed Al-Mudahka considered the best Arabic chess player of the 20th Century and Miss Zhu Chen, former Women World Champion. Besides the credits counting towards their degree, the participating students also received a certificate from the Qatar Chess Association.
"It is the first time in Qatar that a chess course is offered as part of an accredited program in a university. It is also a novelty in the Middle East region despite its long history of engagement with that game. It allows students to develop strategic and critical thinking by exploring key notions and concepts around strategy while playing chess", said Victor Bologan.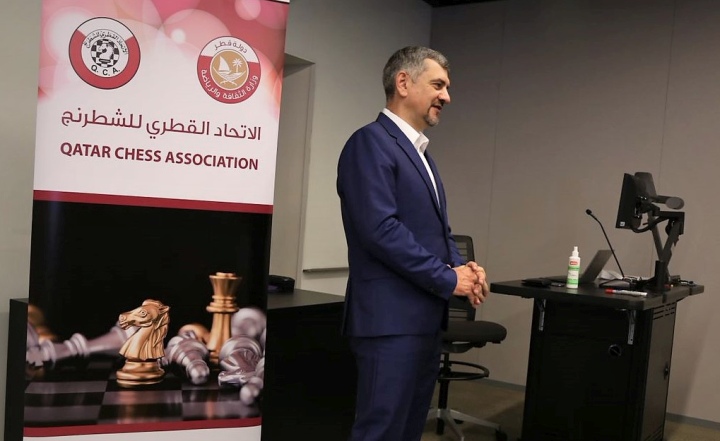 "The fact that it combines strategic and critical thinking with our game is truly wonderful. It is a great idea that will help students to apply a particular perspective to life", he added.
"Study after study shows that young people playing chess see significant improvements in their learning ability and enhance their employability. Many companies and organizations often like candidates that can think critically and strategically", said Lugo-Ocando.
"Of course, this is not only about playing chess but rather a way of exploring strategic and critical thinking, studying different aspects of Game and Complexity Theories, while learning about Conflict Resolution and Confrontational Strategy in real life. All this why students also learn by playing", added Professor Lugo-Ocando.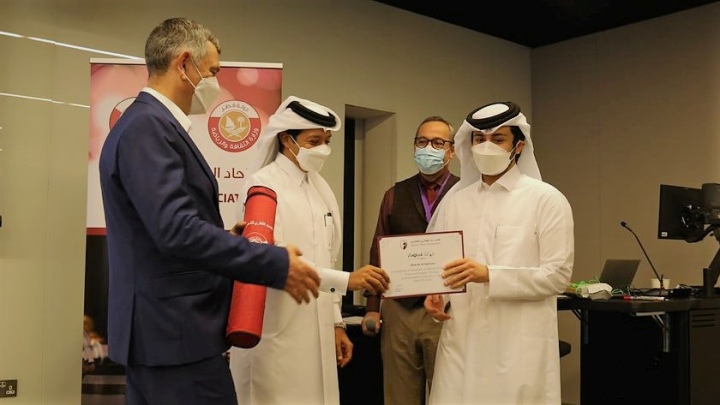 The course was held intensively for five weeks (May-June 2021) in a row with 3-hours daily lessons, lots of homework, chess tournaments, individual training and consultations. The final grade will be composed of attendance (which was excellent!), a chess tournament and a test, and the final essay, which should describe a political, economic, social or historical situation using chess terms and strategic thinking taught during the course.