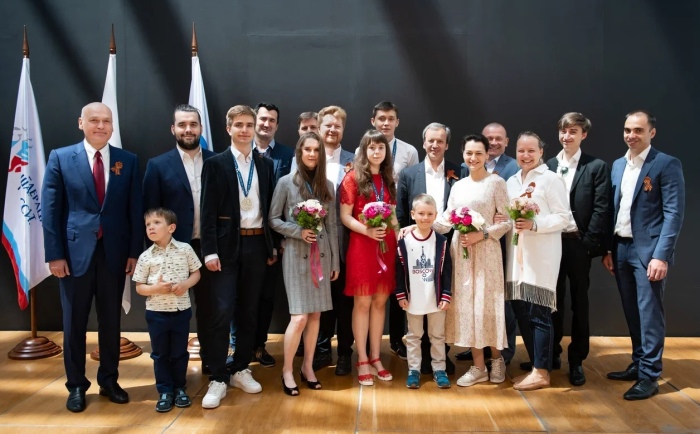 The award ceremony for the Russian juniors and trainers, the members of the Russian national team, which jointly won the first FIDE Online Olympiad, took place in the Main Media Centre of the Educational Centre "Sirius" in Sochi.
Andrey Esipenko, Polina Shuvalova, Alexey Sarana, and Margarita Potapova are the graduates of the chess section of Surius. All of them contributed a lot to the victory of the Russian team. Dmitry Savin, the Deputy Director of Sirius, greeted the chess players and guests before the ceremony and showed them around the exhibition halls.
Andrey Filatov, President of the Chess Federation of Russia, thanked the Educational Centre "Sirius" and personally its director Elena Shmeleva for the great contribution to the preparation of the Russian chess players, future members of the national team.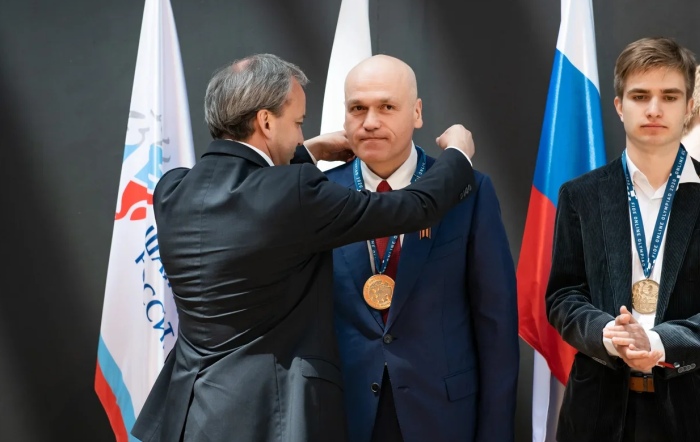 In his speech, FIDE President Arkady Dvorkovich recalled how the Russian President Vladimir Putin had suggested creating a chess section in the Education Centre while visiting Sirius in 2015 and a year later in 2016, this idea had come to fruition.
Arkady Dvorkovich presented the FIDE gold medals to the juniors and the trainers Andrey Filatov, Alexander Motylev, and Sergei Rublevsky.
Other team members have already received their medals during the ceremony held in the Central Chess Club in Moscow in December 2020. The leading Russian players were also given high state awards.
Photos: Education Centre "Sirius"