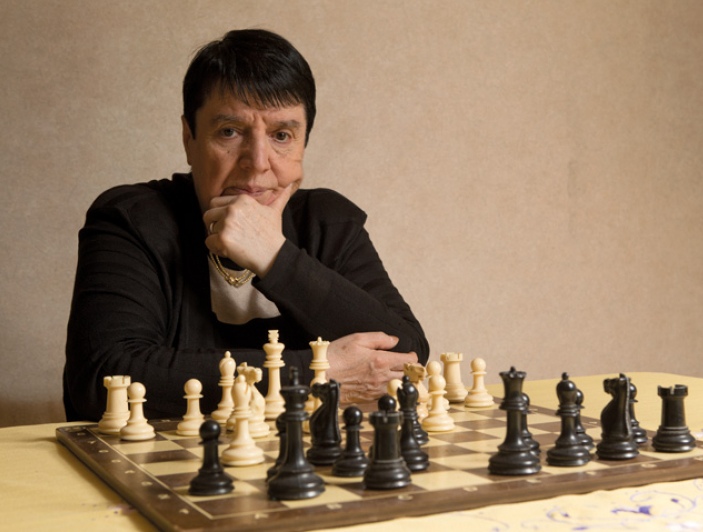 Photo: livepress.ge/
Nona Gaprindashvili has turned 80.
I'm writing this line but I can't believe it. How can she be 80? She's been around for ages it seems. Only 80? She's still so expressive, so pugnacious in a good way, so energetic. Already 80? Indeed, the legend of Georgian, Soviet, and world chess is celebrating her anniversary today. If not for COVID-19 restrictions, she would solemnly walk up to the stage of the Rustaveli National Theater in Tbilisi just like in 1962 when she won the title of Women's World Champion and many times later when she became the first woman to got the title of grandmaster when she and her teammates won the first Olympic gold to independent Georgia… Nona is not just a great chess player – she has been a role model for several generations. Without her, there would be no Maia, no Nana, no Nino.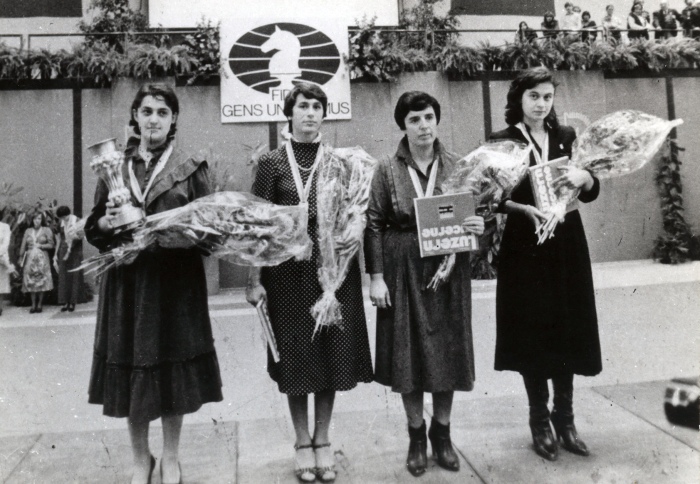 All her teammates and friends retired from competitive chess long ago, but Nona keeps fighting – she has won several senior world championships and continues challenging chess players young enough to be not only her granddaughters but also great-granddaughters. She is just as upset after a defeat as 50 years ago, just as fond of post-mortem analysis and blitz-games on backstage, and still literally breathes chess. Of course, there is still soccer she is a great fan of and talks about politics, but no, chess is her first and only true love.
When Nona opens a sentence with "listen," be ready for an expressive proof to follow up. Nona, like a truly great champion, stands up for what she believes using the full palette of the Russian language that so wonderfully sounds with her rumbling Georgian accent. She is a real queen. Sometimes she softens up a bit and looks like a queen mother. But not for long – her eyes sparkle and the champion from Zugdidi is talking with you again.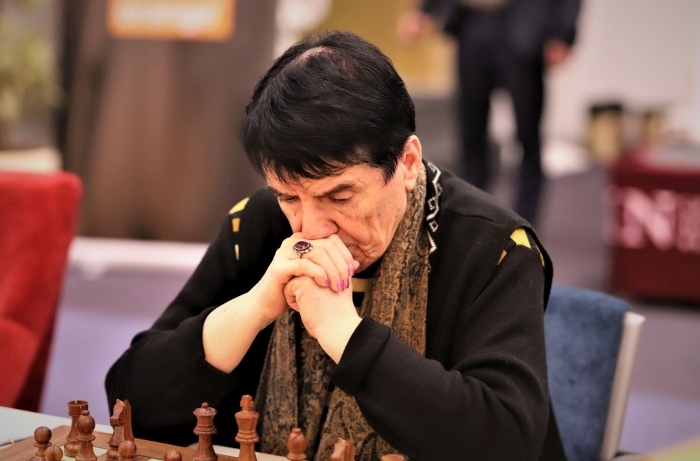 Photo: Mark Livshitz
Character is forged in childhood, and it was back then, racing with the boys and standing toe to toe with them little Nona took her first steps toward greatness. There are thousands of games and hundreds of competitions behind her. But neither these numerous chess battles, nor a glorious career, nor the love and respect of the whole country and the entire chess world changed Nona. She is still the same – hale and hearty, with burning, even if sometimes tired eyes and indomitable spirit.
Happy birthday, Nona Terentievna!
Stay always as you are!
Emil Sutovsky, FIDE Director General