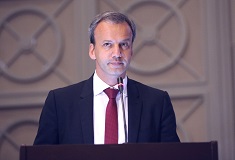 89th FIDE Congress in Batumi

The 89th FIDE Congress took place from 27th September to 5th October at the Sheraton Hotel in Batumi, Georgia.

The Congress is held concurrent with the 43rd Chess Olympiad.

The last three days of the Congress, 3-5th October, were reserved for the FIDE General Assembly, when also the FIDE Presidential elections and Continental elections took place.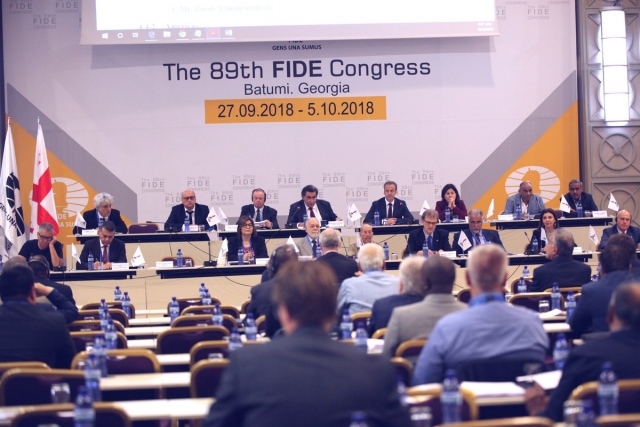 ---
Arkady Dvorkovich elected FIDE President

Arkady Dvorkovich became the new FIDE President at the General Assembly in Batumi, Georgia on 3rd of October. 103 delegates voted for him, while former FIDE Deputy President Georgios Makropoulos received 78 votes, one vote was invalid. The third candidate Nigel Short withdrew his application during his final speech before the elections.

Arkady Dvorkovich's biography: fide2018.com/biography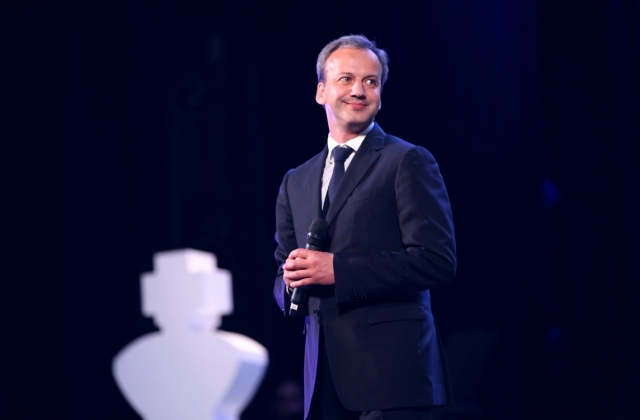 Members of the Presidential Ticket of Arkady Dvorkovich are elected into office:

Bachar Kouatly – Deputy President
Sewa Enyonam Fumey – General Secretary
Mahir Mammedov – Vice President
Julio Granda Zuniga – Vice President
Zhu Chen – Treasurer

Olalekan Adeyemi, Martha Fierro, Akaki Iashvili, Michael Khodarkovsky, Anastasia Sorokina, Tahar Battikh, Nigel Short, Gulkiz Tulay, Lukasz Turlej, Jiangchuan Ye are the Vice Presidents of FIDE.

Mohammad Jafar Kambouzia, Damal Villivalam Sundar, Ian Wilkinson became the Honorary Vice Presidents of FIDE.
Continental elections:
Lewis Ncube is the Continental President for Africa.
Jorge Vega is the Continental President for Americas.
Zurab Azmaiparashvili is the President of the European Chess Union.
Sheikh Sultan Bin Khalifa Al Nehyan is the Continental President for Asia.


---


43rd Chess Olympiad: Double gold for China!

Official website: batumi2018.fide.com

China is taking home two team gold medals from the 43rd Chess Olympiad in Batumi!

The 43rd World Chess Olympiad took place in Batumi, Georgia from 23 September till 6th of October.

The Chess Olympiad started on 23rd September with a grandiose Opening Ceremony at the Black Sea Arena in Shekvetili.

A record breaking 185 teams competed in the Open Section, while the Women Section had 151 teams participating.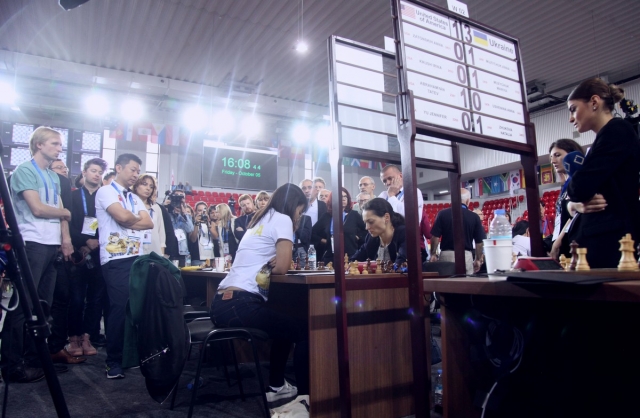 In the derby match of the final round in the Open section USA, the winner from Baku 2016, and China played out four draws, while Russia defeated France 2,5-1,5 thanks to Ian Nepomniachtchi's point.

The three teams shared the first place with 18 points each, but the tie-break favoured China to claim the gold. USA is silver, while Russia took the bronze after a strong finish.

Poland played amazingly well throughout the event but narrowly missed the podium, finishing on shared 4th with England.

In a thrilling finale of the Women section China held Russia to a tie. Aleksandra Goryachkina beat Shen Yang, but World Champion Ju Wenjun equalized after almost a 100-moves long battle with former Champion Alexandra Kosteniuk.

Ukraine defeated USA 3-1 to catch China on the top with 18 points each, but here also China had better tie-break, therefore UKraine took silver medal.

The hosting country Georgia signed an important 3-1 win against Armenia to claim the bronze medal.

Results, standings and multimedia on the official website of the 43rd Chess Olympiad.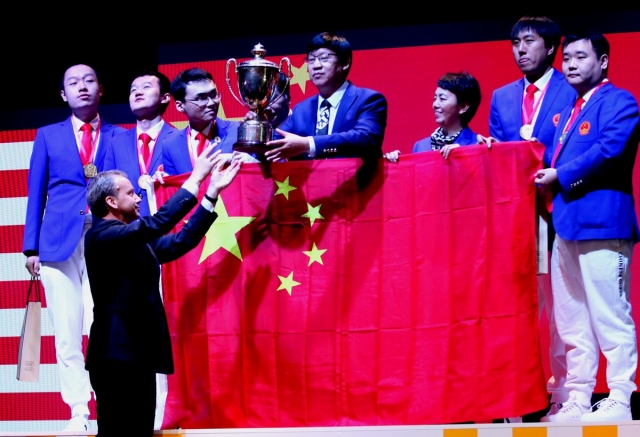 Open Section:

1. China
2. USA
3. Russia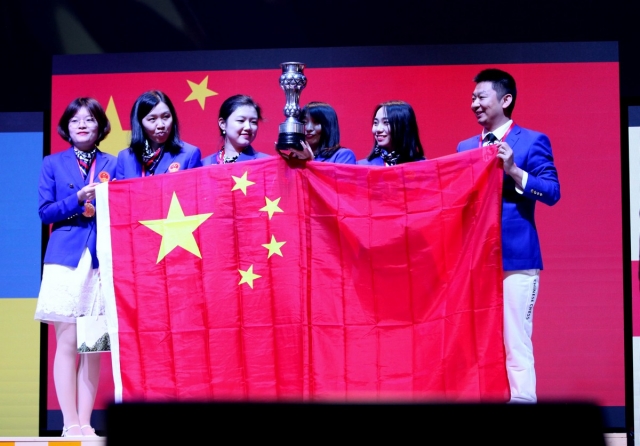 Women sections:

1. China
2. Ukraine
3. Georgia

Final Ranking - Women Section 

Board prizes Women

Board prizes Open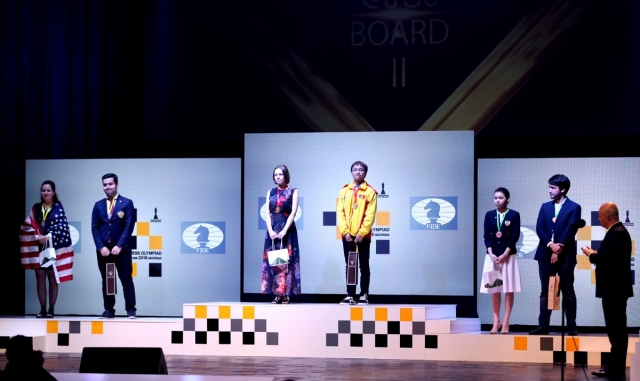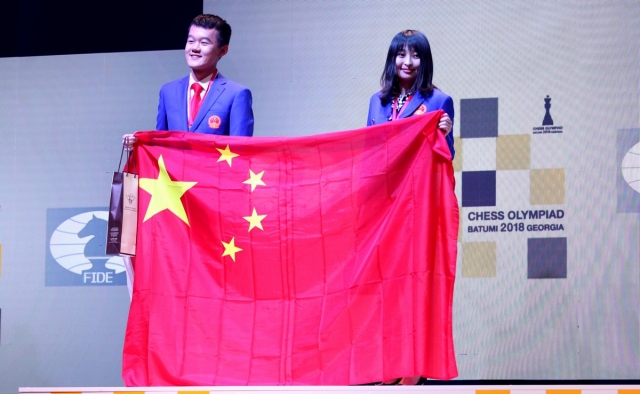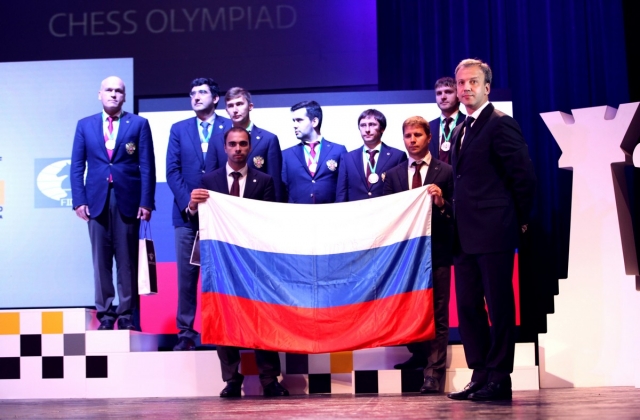 ---

Maghsoodloo and Maltsevskaya became World Junior Champions 2018

Official website: wjcc2018.tsf.org.tr 

World Junior and Girls U20 Championship 2018 took place in Gebze, Kocaeli, Turkey from 4 to 16 of September. 263 players from 62 countries took part in the championships. The open section had impressive number of titled players - 25 GMs and 40 Ims.

Parham Maghsoodloo from Iran won the gold medal, silver went to Abhimanyu Puranik from India and bronze to Sergei Lobanov from Russia. In the Girls section, Gulrukhbegim Tokhirjonova drew her last round game which allowed Aleksandra Maltsevskaya to become the winner of the championship. Tokhirjonova took the silver and bronze went to Nino Khomeriki.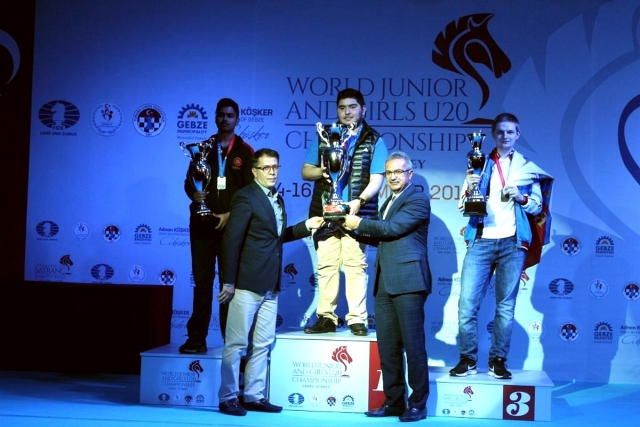 1 GM Maghsoodloo Parham 2649 IRI
2 GM Puranik Abhimanyu 2524 IND
3 IM Lobanov Sergei 2535 RUS

Final Results - Open Section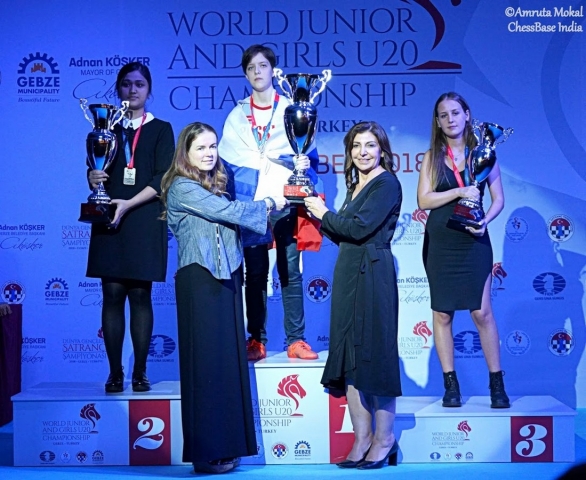 1 Maltsevskaya Aleksandra RUS 2234
2 WGM Tokhirjonova Gulrukhbegim UZB 2369
3 WIM Khomeriki Nino GEO 2313

Final Results - Girls Section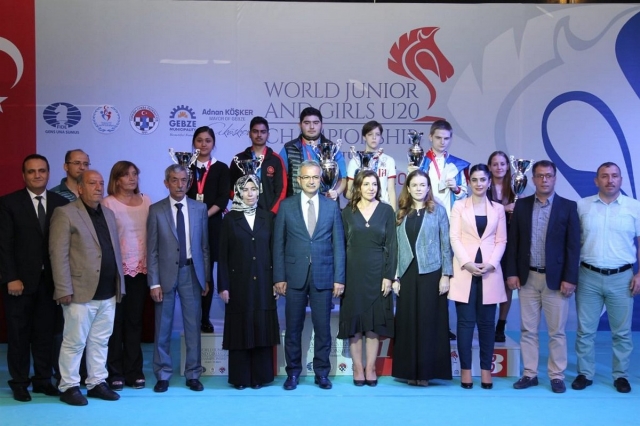 ---
Upcoming Events in October
| | | | |
| --- | --- | --- | --- |
| 1st World Team Chess Championship for the Disabled | Dresden, Germany | 14-Oct-2018 | 21-Oct-2018 |
| World Youth U14, U16, U18 Rapid and Blitz Championships 2018 | Halkidiki, Greece | 16-Oct-2018 | 20-Oct-2018 |
| World Youth U14, U16, U18 Championships 2018 | Halkidiki, Greece | 19-Oct-2018 | 31-Oct-2018 |
| European Chess Club Cup 2018 | Porto Carras, Halkidiki, Greece | 11-Oct-2018 | 19-Oct-2018 |
| European Chess Club Cup for Women 2018 | Porto Carras, Halkidiki, Greece | 11-Oct-2018 | 19-Oct-2018 |
| European Chess Club Cup 2018 | Porto Carras, Halkidiki, Greece | 11-Oct-2018 | 19-Oct-2018 |
| European Chess Club Cup for Women 2018 | Porto Carras, Halkidiki, Greece | 11-Oct-2018 | 19-Oct-2018 |
FIDE World Chess Championship Match
Official web-site of the Championship Match:
worldchess.com/london
Less the one month left until the start of the much-anticipated World Championship match which will be held in London from 9th to 28th November.
The World Chess Championship 2018 is a match between the reigning world champion since 2013, Magnus Carlsen, and challenger Fabiano Caruana to determine the World Chess Champion. The 12-game match, organized by FIDE and World Chess, will be played in London between 9 and 28 November 2018 with a prize fund of over EUR 1 mln. The Match takes place every two years.